Memorial Day BBQ Party Tableware Cup #MakingMemories Patriotic Gift Mug
Memorial Day BBQ Party Tableware Cup #MakingMemories Patriotic Gift Mug
Memorial Day Parties are a "thing" again!
Set a unique and special patriotic BBQ table with these #MakingMemories Memorial Day Mugs!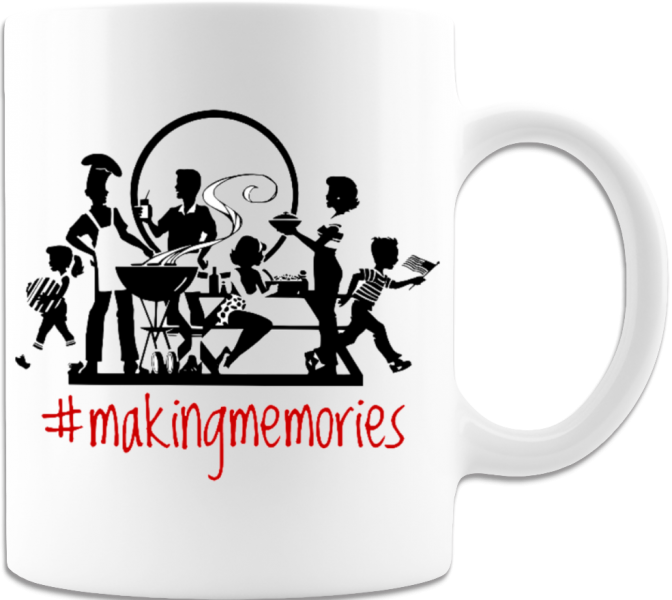 This All-American Outdoor Barbecue Family Tradition scene makes this a must-have tableware accessory for any Memorial Day party table! This is also a unique and special gift for any Patriotic occasion where you're #MakingMemories.
Gift quality white ceramic coffee mug or tea cup
Microwave and dishwasher safe
11oz Mug 
Measures: 3.75 inches tall
Custom printed to order and shipped in the USA
FREE Shipping to the USA
Ships to International destinations Memorial Day, 4th of July, Labor Day and Summer table setting essential
Unique gift for any Patriotic occasion
FREE SHIPPING!
No additional shipping or handling charges will be added at checkout. Just choose whether shipping will be to the U.S. or an international destination.