Basketball Fanatic Father's Day Funny Coffee Mug Gift from Son or Daughter
Basketball Fanatic Father's Day Funny Coffee Mug Gift from Son or Daughter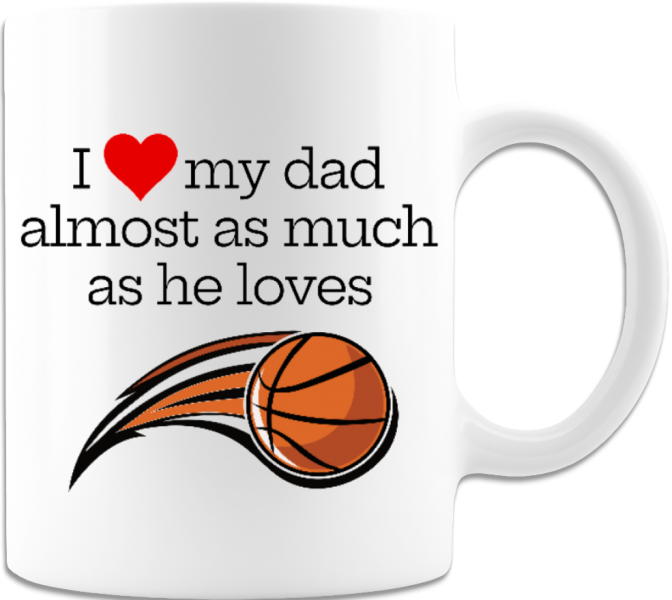 Have you ever wondered if your Dad loves basketball more than he loves you? Get the last laugh with this Father's Day gift!
As much as you love your dad, it might never be as much as he loves basketball!
Sound familiar? Then this is the perfect Father's Day Gift for your basketball fanatic dad.
Gift Quality Ceramic Coffee Mug
Microwave and dishwasher safe
11oz Measures: 3.75 inches tall
Custom printed to order and shipped in the country of its final destination
FREE Shipping to select international destinations available
FREE SHIPPING!
No additional shipping or handling charges will be added at checkout. Just choose whether shipping will be to the U.S. or an international destination.