#DoggyDaddy Customized Father's Day Photo Coffee Mug [Personalized]
#DoggyDaddy Customized Father's Day Photo Coffee Mug [Personalized]
.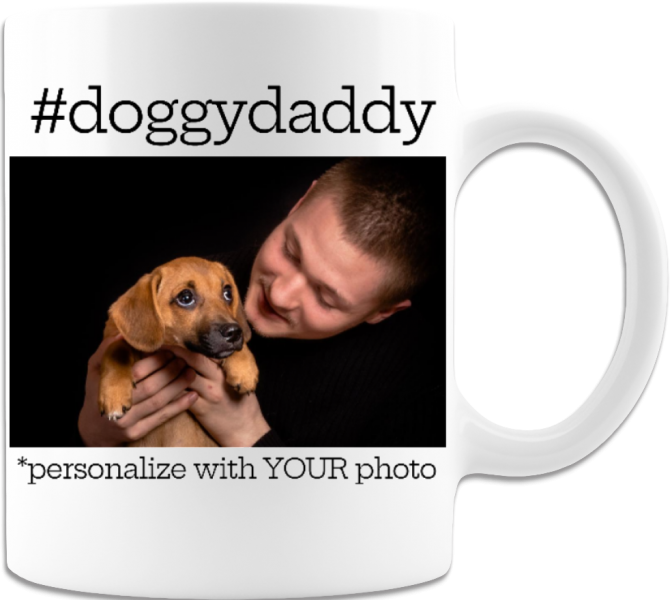 Make #DoggyDaddy proud with this cutomized Father's Day gift from his favorite four-legged fur-kid!
Turn your favorite Doggy Daddy's favorite photo into a treasured gift this Father's Day with this personalized coffee mug.
Customize with your own #DoggyDaddy photo
Gift Quality Ceramic Coffee Mug
Microwave and dishwasher safe
11oz Measures: 3.75 inches tall
Custom printed to order and shipped in the country of the shipping destination
FREE shipping to the US and certain international destinations available
FREE SHIPPING!
No additional shipping or handling charges will be added at checkout. Just choose whether shipping will be to the U.S. or an international destination.