A Surprise Happy Birthday Gift of Gratitude
A Surprise Happy Birthday Gift of Gratitude
Today is my birthday – Woo to the hoo!
I want to be compassionate with people who dread, fear, hide, loathe, and lie about their birthday. But I admit I truly don't comprehend it.
Last year as I planned to create a most memorable 60th birthday for myself, I felt nothing but lucky for my six deacades of life experiences – the good, the bad, and the ugly. And then I found myself in the middle of the "ugly."
Of course this day last year was at the onset of a global lockdown. There was nowhere to go, nothing to do and very little to have. And if birthdays are not Go-days, Do-days, and Have-days, then what are they?
I've long considered my "b-day" to be my "BE-Day." I view it as an opportunity to celebrate my continued presence and participation on planet Earth. My 2020 BE-Day was one of many opportunities I had last year to test whether I actually believe what I say I believe.
Stripped of every familiar external celebratory possibility, what would my BE-Day be?
What I discovered about myself is that my belief wasn't exactly congruent with my behavior. While I espoused the ideals of BE-day, like most other Americans (I have no idea what the traditions of the rest of the world around birthdays are), the anniversary of my birth was still definitely more of a Go-day, Do-day and Have-day than a BE-day.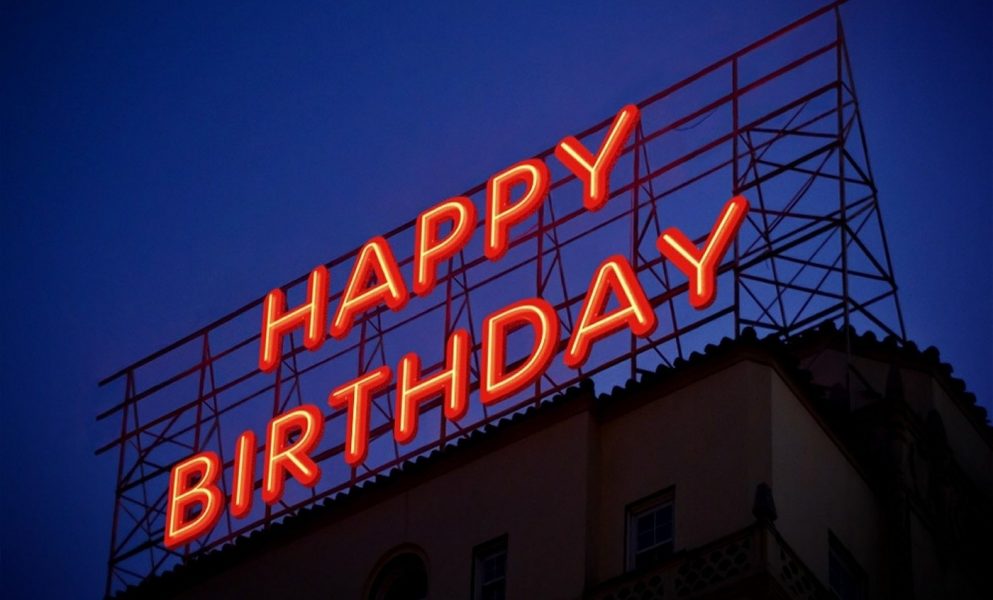 Today as I think back on all the BE-days that I can remember , I would definitely designate my 2020 BE-day as my most memorable. And that's simply because there was very little in my external world that was jockeying to steal my focus. The lockdown state of the world forced me to create a BE-day that was by far my most authentic because it was a day filled with gratitude that wasn't attached to any fabricated external reason. I was truly grateful just to BE.
I wrote a short story about it which was published in a book. You can click here to read it, if you're curious. It's just one example of the many things that DIDN'T happen in 2020 which I am certain changed the trajectory of my life in a positive direction.
Every day is our BE-day if we just remember to view it that way. And every day is a day to be grateful, if we just choose it to be.